Gallery
Print Options
Economy AlumaPrint (Sheer)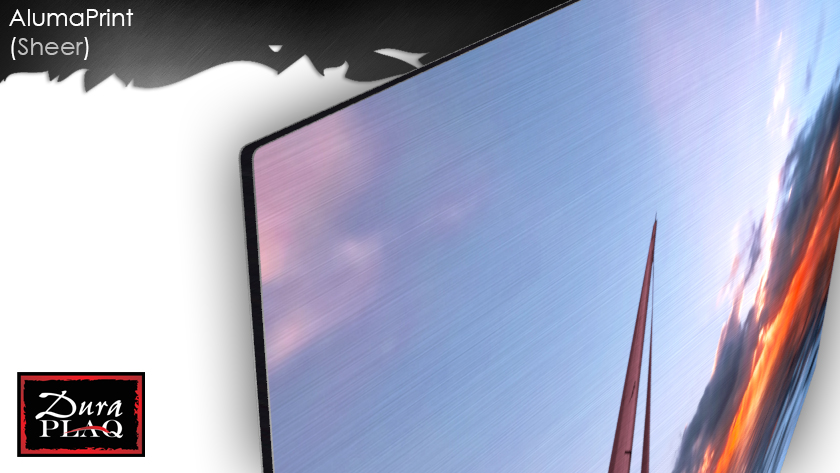 Economy AlumaPrint (White)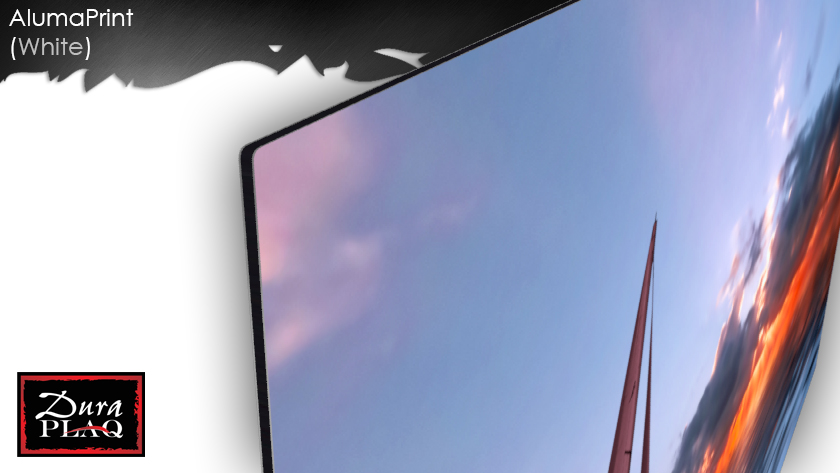 Description
Economy AlumaPrint (No Hanger) is the same as the Economy AlumaPrint with the exception of the hanger.  This offers a very strong and lightweight product that can be used in frames, signage applications, or with standoffs (additional cost).  This outdoor suitable, direct printed product allows for customization options and may be printed with a unique sheer aluminum effect or similar to a traditional print with a white basis.  Economy AlumaPrint (No Hanger) products combine all the accolades and uniqueness of metal products with durability and cost-effectiveness of UV-cured direct printing process.
Material and Sizing Specifications:
Aluminum composite material 1/8" thick with aluminum front and back face.  Built solid to last a lifetime.  This standard product is available in any size up 48" x 96".  Overall depth of product is 1/8" from front face to wall.
Surface Finish Options:
Economy AlumaPrint is available in two finish options.  A sheer aluminum finish option highlights the brushed metal appearance through the print giving a printed image a see-thru metallic quality (sheer).  Alternately, a white based Economy AlumaPrint (No Hanger) has a full white basis with no metal showing through (white).  The white based Economy AlumaPrint (No Hanger) will have an overall photographic type image appearance with no apparent metal being visible on the front face.  Please note this is not a disublimation process and does not have a high gloss finish.  Due to the nature of printing directly to materials with varying base colors, textures and finishes, there may be variations in the surface and appearance of a direct print. DuraPlaq® does not offer replacements on surface or color variations showing through a direct print.  Please visit the care section for instructions on cleaning and maintenance.
Hanging System:
No hanger.  If a hanger is desired please see the AlumaPrint product or contact our sales team for custom hanging options.  Economy AlumaPrint (No Hanger) product is mainly intended for use in combining with other DuraPlaq® products to create a stacked effect or for framing applications.  Economy AlumaPrint product can be used in conjunction with standoffs, additional charges will apply.
Edge Options:
Economy AlumaPrint (No Hanger) product is offered straight cut with rounded edges for a clean and finished look.