:: View Metal Luggage Tag in 3D ::
---
Gallery

Print Options

Sheer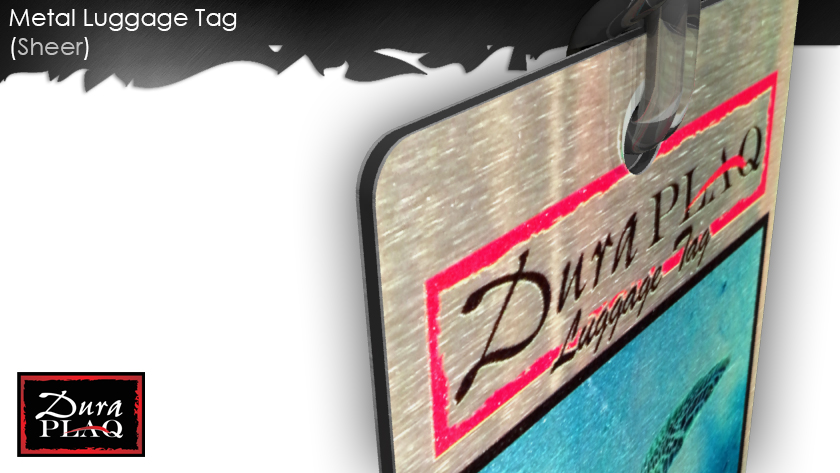 White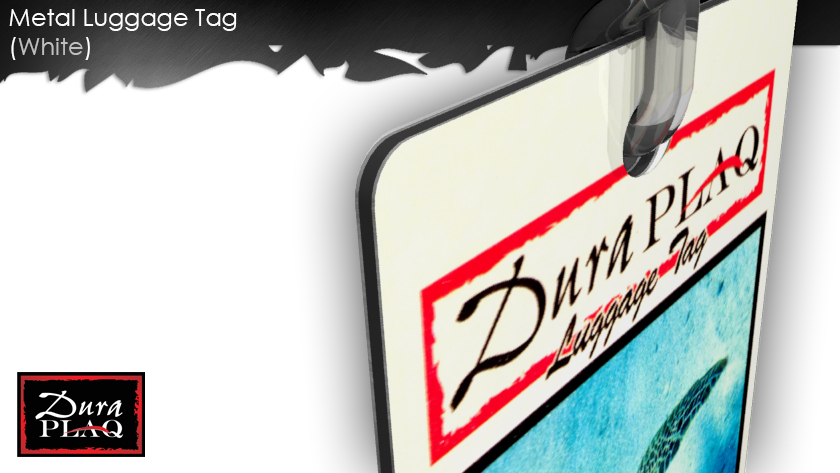 Description
Travel ready artwork with style and purpose!  This novelty aluminum product is a great way to show off artwork in a functional form.  Similar to the Economy AlumaPrint, this direct printed luggage tag may be printed with a unique sheer aluminum effect or similar to a traditional print with a white basis.  With rounded corners and a clear lanyard DuraPlaq® Luggage Tags are ready to take your art to new heights.
Material and Sizing Specifications:
Aluminum composite material 1/8" thick with aluminum front and back face.  Built solid to last a lifetime.  This standard product is available in any size up 48" x 96".  Overall depth of product is 1/8" from front face to wall.
Surface Finish Options:
Luggage Tag is available in two finish options.  A sheer aluminum finish option highlights the brushed metal appearance through the print giving a printed image a see-through metallic quality (sheer).  Alternately, a white based AlumaPrint has a full white basis with no metal showing through (white).  The white based Luggage Tag product will have an overall photographic type image appearance with no apparent metal being visible on the front face.  Please note this is not a dye sublimation process and does not have a high gloss finish.  Due to the nature of printing directly to materials with varying base colors, textures and finishes, there may be variations in the surface and appearance of a direct print. DuraPlaq® does not offer replacements on surface or color variations showing through a direct print.  Please visit the care section for instructions on cleaning and maintenance.
Hanging System:
Each luggage tag comes complete with a clear lanyard ready to hang and add style to any bag.
Edge Options:
Luggage Tags product is offered straight cut with rounded edges for a clean and finished look.