:: View Economy StandardPlaq in 3D ::
---
Economy StandardPlaq Gallery
Edge Colors

Black (BLK)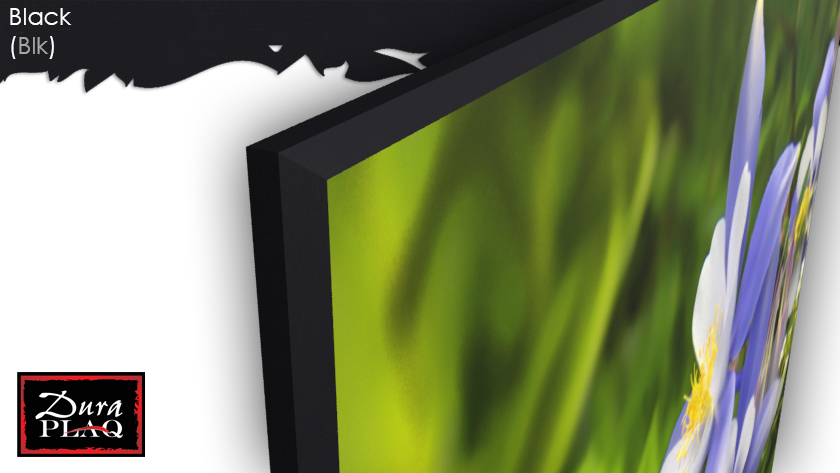 Barn Wood (BWD)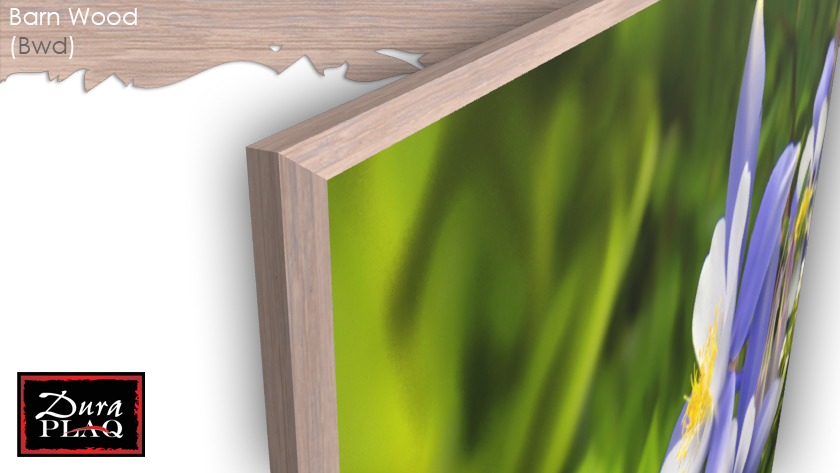 Antique Cherry (CHR)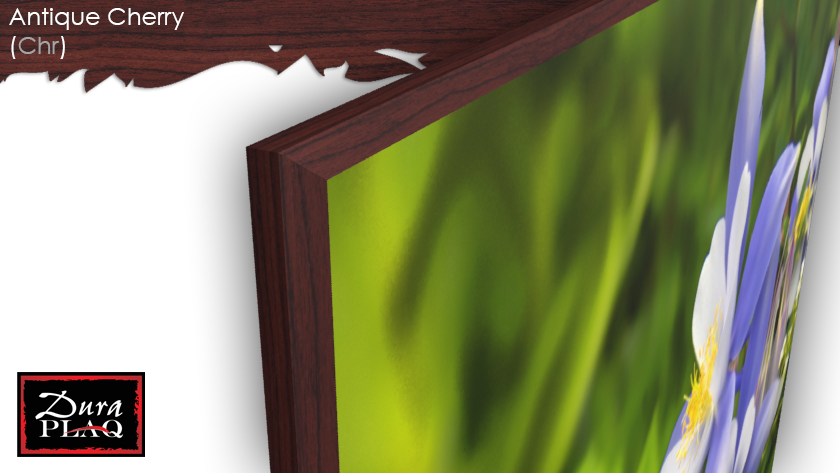 Flag Blue (FBL)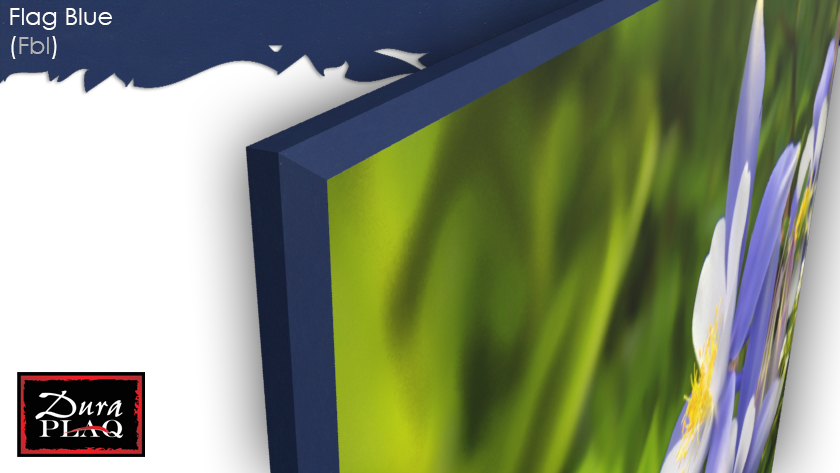 Vegas Gold (GLD)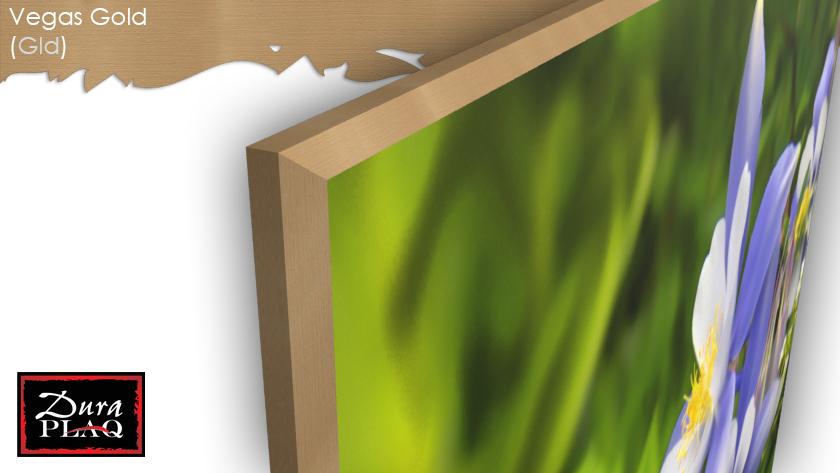 Forest Green (GRN)
Granite (GRNT)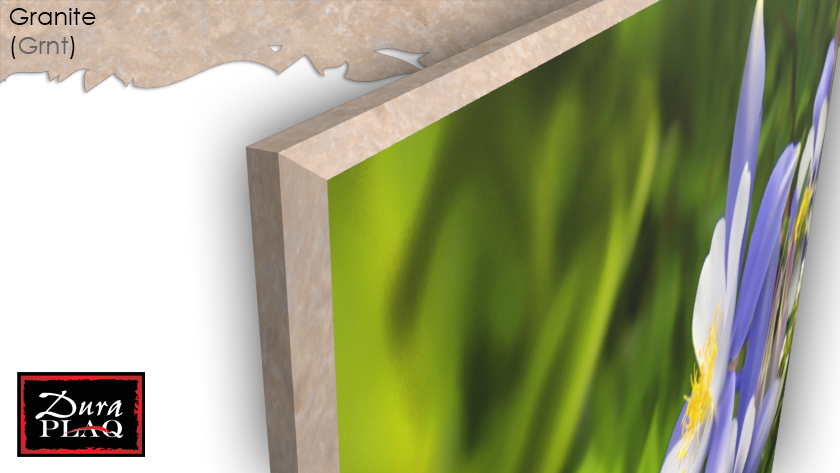 Midnight Marble (MMRB)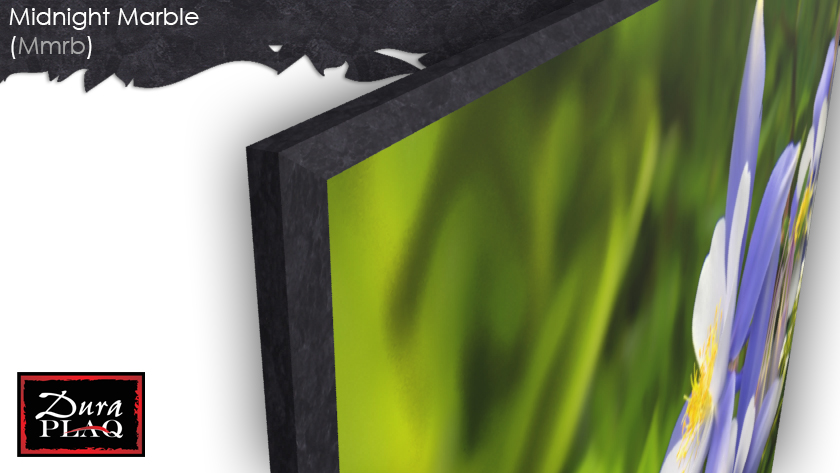 Old Time Oak (OAK)
Rocky Mountain Pine (PNE)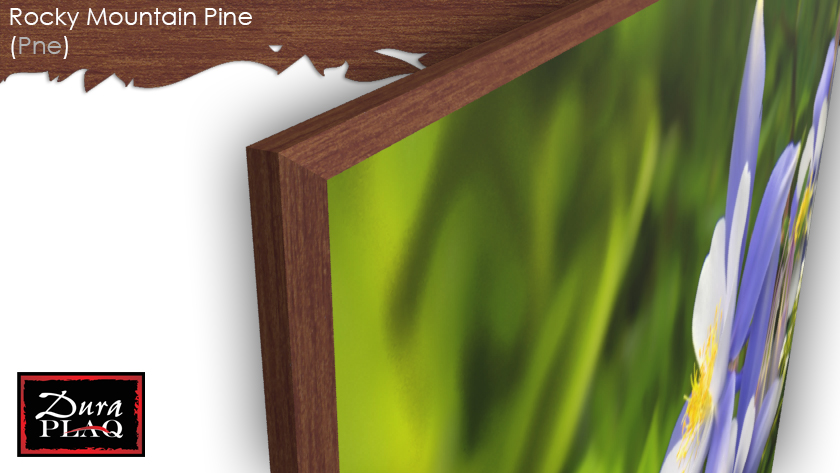 Silver Plume (SLVR)
True Red (TRD)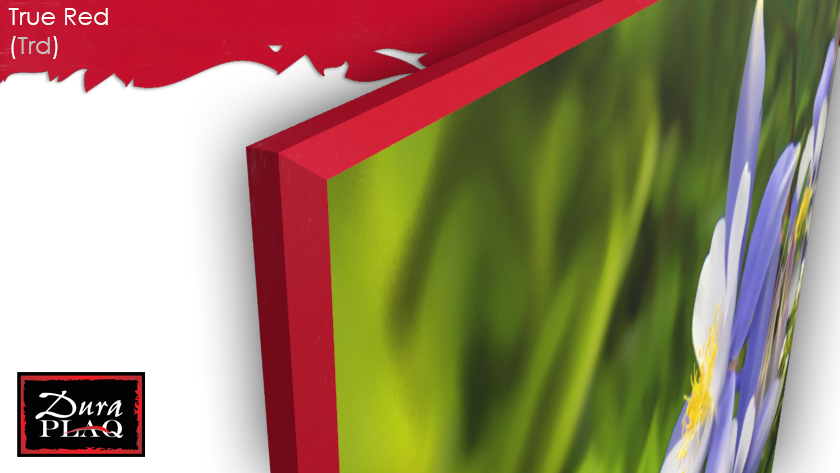 Wedding White (WHT)
Gallery Walnut (WLNT)
Description
Fine art at an economy price!  The Economy StandardPlaq offers high quality with an economy price by eliminating the need for paper prints and surface finishes.  An image is direct printed to the material with a state-of-the-art, UV-cured printing process that requires no added coating for protection.  This process is eco-friendly and does not use solvent-based printing processes.  Printed directly to DuraPlaq®'s exclusive eco-conscious 3/8" premium wood product, this product's acid-free, moisture resistant construction will create lasting art.  Economy StandardPlaqs have a slightly softer print than a traditional StandardPlaq but maintain a great fine art, cost-effective alternative.  The Economy StandardPlaq is coated black on the back to give it a sleek look from front to back and given a keyhole hanger for flush and secure wall mounting.  Customized with selection of beveled edge colors.
Material and Sizing Specifications:
DuraPlaq®'s exclusive eco-conscious 3/8" premium wood product coated with an acid-free, moisture resistant finish for ultimate protection and longevity of artwork. This product is available up 48" x 96".  Overall depth of product is 3/8".
Surface Finish Options:
Economy finish.  This product utilizes a direct print on the surface requiring no additional surface finish or coating.  Please note that due to the nature of printing directly to materials with varying base colors, textures and finishes, there may be variations in the surface and appearance of a direct print. DuraPlaq® does not offer replacements on surface or color variations showing through a direct print.  Visit our care section for more instruction on cleaning and maintenance.
Hanging System:
Slotted keyhole complete with specially formulated keyhole screws. Each Economy StandardPlaq includes keyhole locators for ease of hanging.  Please visit the care section for hanging instructions; the Economy StandardPlaq will hang similar to the StandardPlaq.   Economy StandardPlaqs approximately 8" x 10" and under additionally include a dowel for the option of stand alone display.  Wire hangers can be added to Economy StandardPlaqs; however, DuraPlaq does not warranty or recommend this hanging method due to instability in hanging.
Edge Options:
Beveled with available color options shown above.  Standard bevel is 3/16" wide; custom bevels available.  Please note that when providing artwork or image files, signatures and crucial components of an image or print should be a minimum 1/4" from the edge to accommodate trimming during the production process.