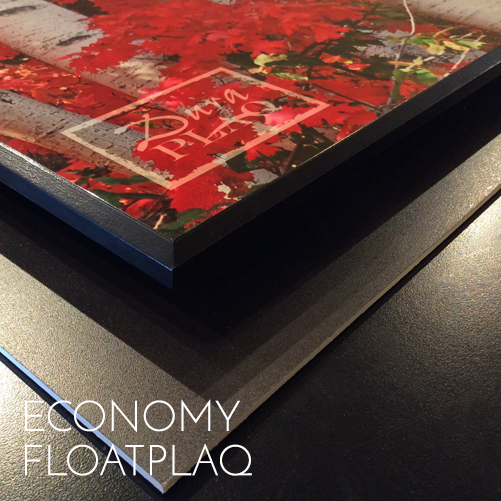 With ease of hanging and added dimension, the FloatPlaq and Economy FloatPlaq are customer favorites.  Economy FloatPlaqs are an budget-friendly alternative to the traditional FloatPlaq, offering high quality by eliminating the need for paper prints and surface finishes.  Featured with a 1″ French Cleat, your artwork is certain to make a 'standout' impression!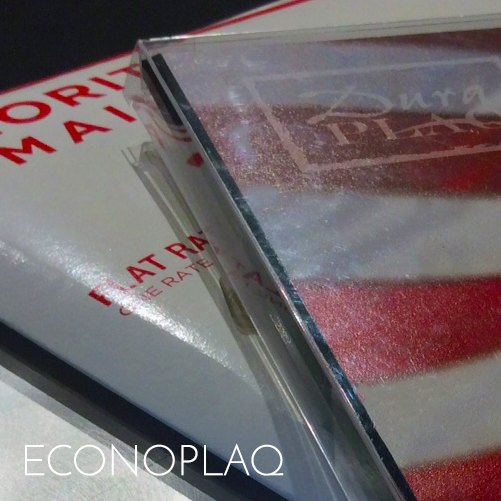 The perfect gift or retail solution!  The EconoPlaq is a durable alternative to bin prints and small frames, offering a sleek, affordable presentation of artwork.  Prepackaged, our standardized Economy StandardPlaq features a black beveled edge, keyhole and standoffs for the perfect display option.  This product touts all the benefits of an Economy StandardPlaq, produced in a set dimension of approximately 8-1/5" x 10-3/4".

The low profile Slim StandardPlaq can be framed as a cleanable and durable alternative to traditional framing replacing the need for glass and backing components in a frame.  Slim StandardPlaqs can conversely be added to a bottom stack to create a dimensional plaque presentation.  Slim StandardPlaqs preserve art in an acid-free, moisture resistant, and UV-cured finish, on eco-conscious 1/8" premium wood product substrate.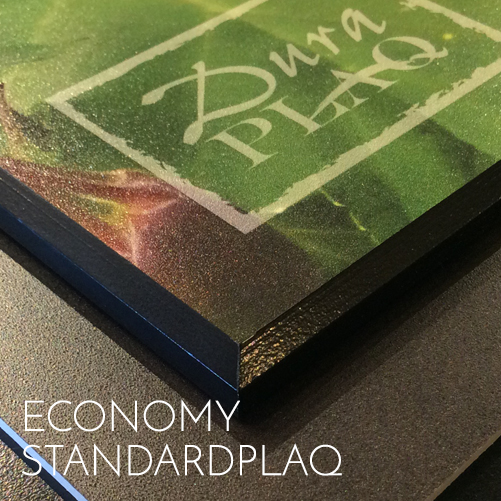 Printed directly to DuraPlaq®'s eco-conscious 3/8" premium wood product, this acid-free, moisture resistant construct will create lasting art!  Economy StandardPlaq's have a slightly softer print than a traditional StandardPlaq, but maintain a great fine art, cost-effective alternative.  The Economy StandardPlaq is coated black on the back to give it a sleek look–from front to back!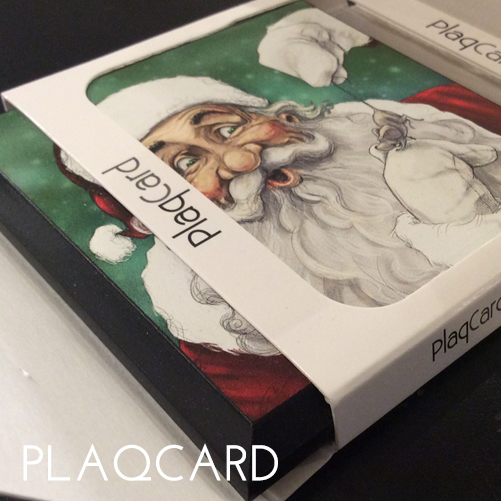 Send it in the mail, hang it, use it as a coaster or display as tabletop art! The card to keep, our PlaqCard comes with post-friendly packaging and plenty of space to include a handwritten message to your friend, colleague or loved one!