:: View Slim StandardPlaq in 3D ::
---
Slim StandardPlaq Gallery
Edge Colors

Black (BLK)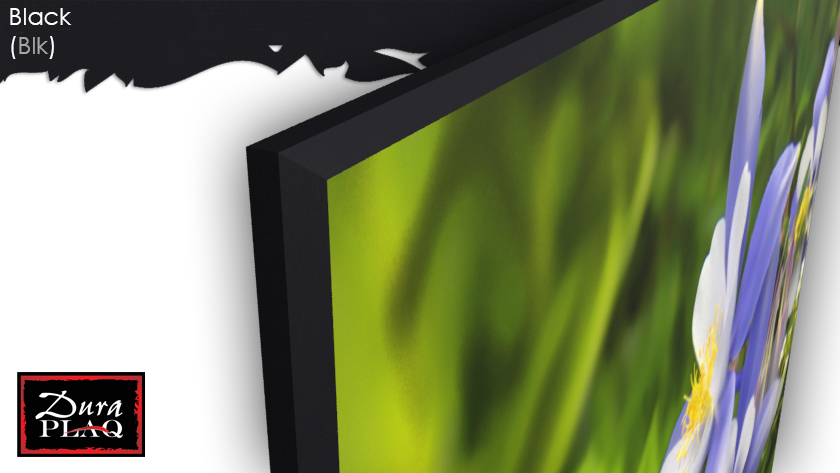 Barn Wood (BWD)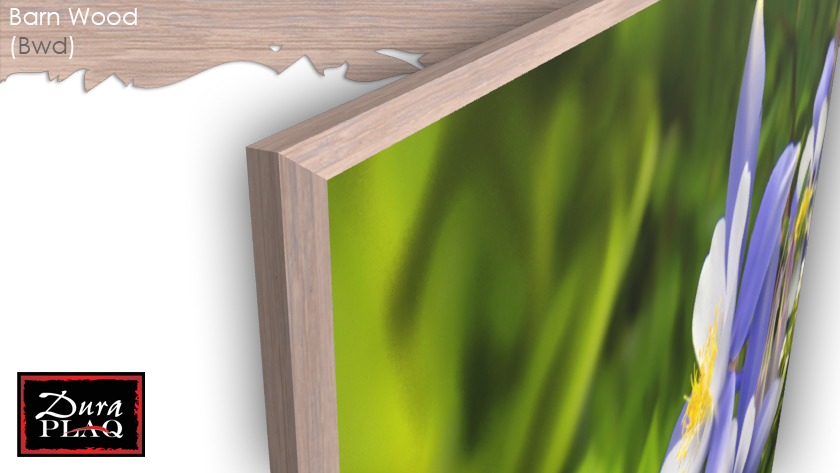 Antique Cherry (CHR)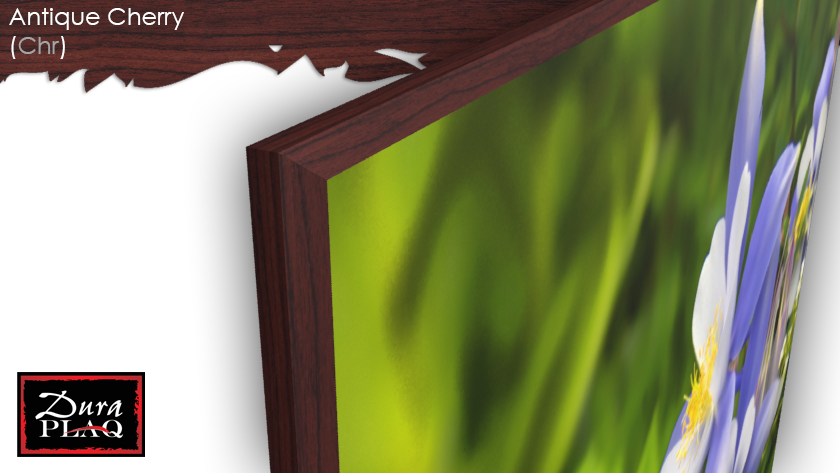 Flag Blue (FBL)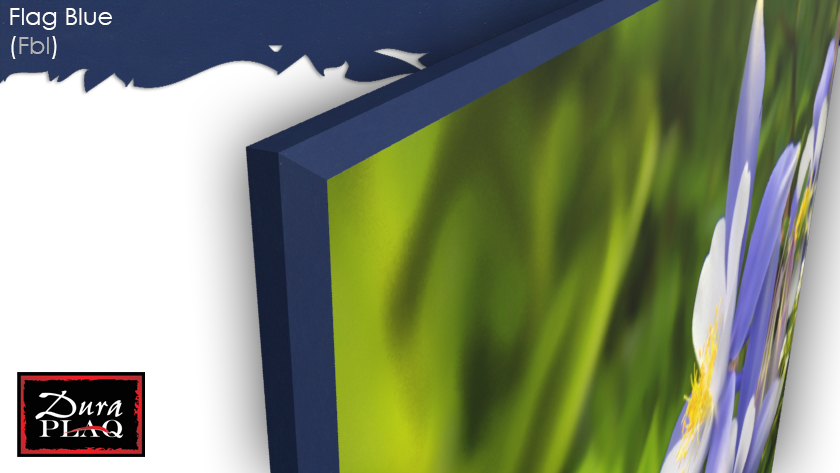 Vegas Gold (GLD)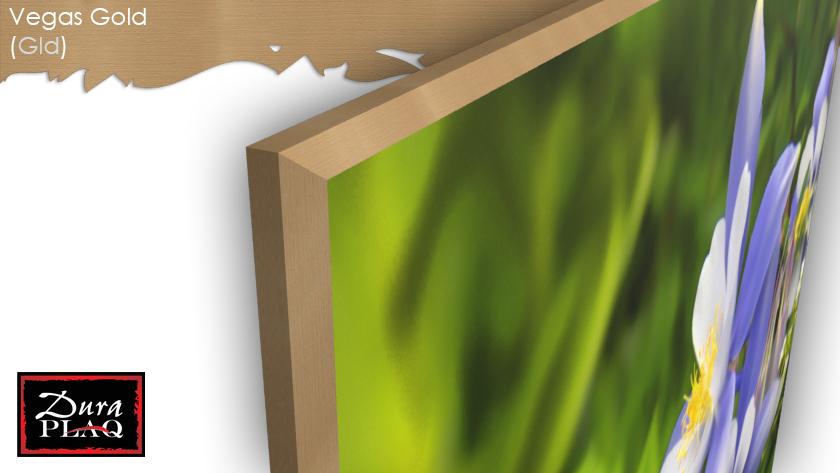 Forest Green (GRN)
Granite (GRNT)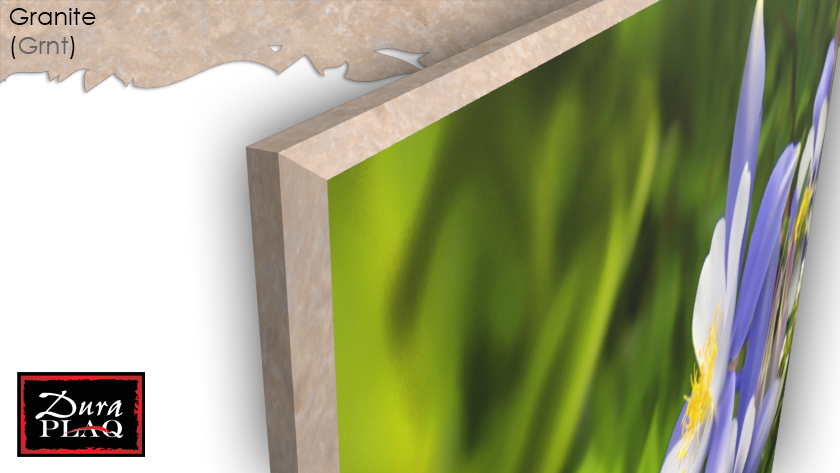 Midnight Marble (MMRB)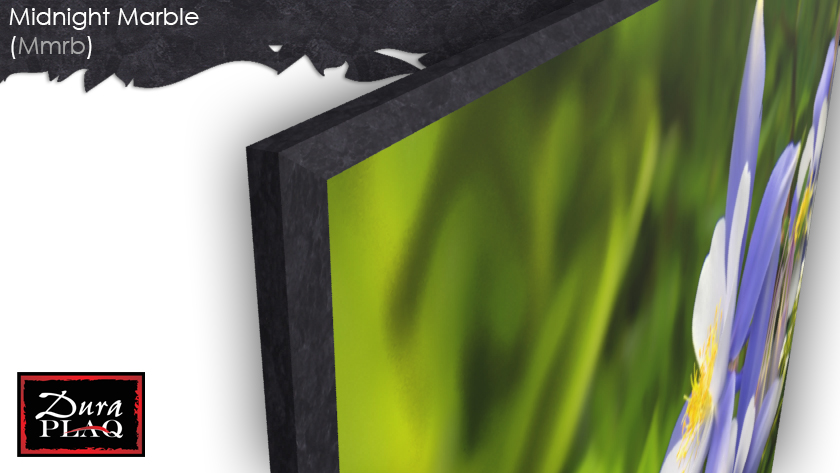 Old Time Oak (OAK)
Rocky Mountain Pine (PNE)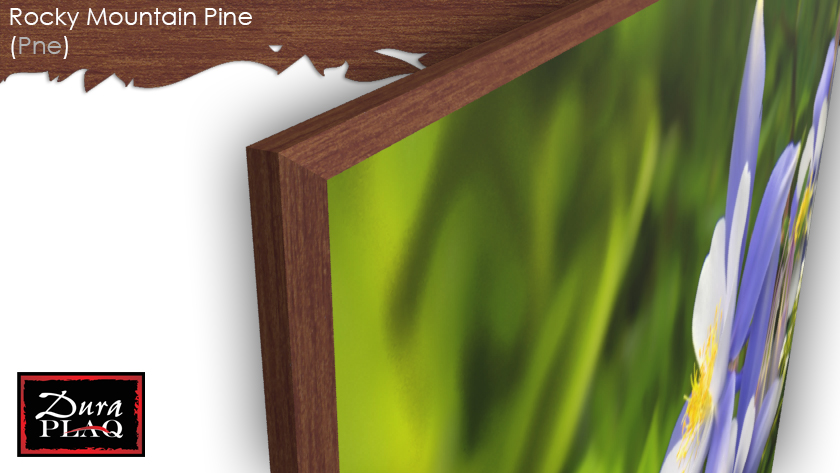 Silver Plume (SLVR)
True Red (TRD)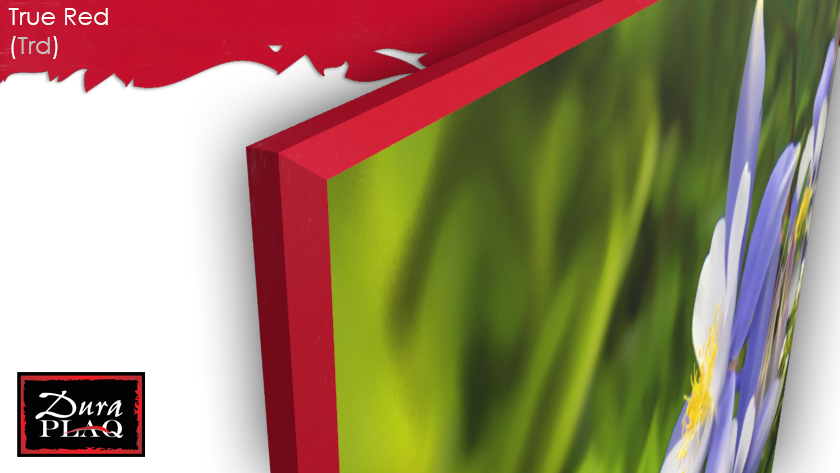 Wedding White (WHT)
Gallery Walnut (WLNT)
Description
Fill a frame with this durable, glass free framing option.  This lightweight product compliments framing applications and bottom stack products.  The low profile Slim StandardPlaq can be framed as a cleanable and durable alternative to traditional framing replacing the need for glass and backing components in a frame.  Slim StandardPlaqs can conversely be added to a bottom stack to create a dimensional plaque presentation.  Due to the thickness of this product no hanging system is included.  Slim StandardPlaqs preserve art prints in an acid-free, moisture resistant, and UV-protected finish.  A DuraPlaq® fine art print or a customer supplied print is mounted in a fully acid-free manner to DuraPlaq®'s exclusive eco-conscious 1/8" premium wood product coated with an acid-free surface.  Standard customization includes a selection of fine art surface finishes and beveled edge colors.
Material and Sizing Specifications:
Recycled, 1/8" eco-friendly wood coated to be acid-free and moisture resistant for ultimate protection and longevity of artwork.  Overall depth of product is 1/8" from front face to back.  This standard product is available in any size up 48" x 96".
Surface Finish Options:
Velvet, Satin, Matte, and Semi-Matte. These high-quality surface finishes add moisture resistance and ultra violet light protection. Please visit the care section for instructions on cleaning and maintenance.
Hanging System:
No hanger.  Due to the thickness of this product no hanging system is provided.  Recommended for use in framing applications or combining it with a bottom stack component for a customized look.
Edge Options:
Beveled with any available color above or left raw with no beveled edge for framing, please specify preference.  Standard bevel is 1/16" wide.  This product may be ordered with no edge for use in framing applications if specified. Please note that when providing artwork or image files, signatures and crucial components of an image or print should be a minimum 1/4" from the edge to accommodate trimming during the production process.